There's a lot of buzz about Nam Hyun-hee (42), a former national fencer, and her remarried partner, Jeon Cheong-jo (27), for lying about her gender and committing fraud.

However, the bigger issue is that Nam Hyun-hee did not take an active role in dealing with suspected sexual crimes against two minors by a male coach at the academy she ran.
As a result of our investigation, Jeon Cheong-jo is suspected of confining and threatening a student who was sexually molested in this regard (see "Jeon Cheong-jo, Suspected of Confining and Assaulting Sexually Molested Student," Daily Sports, October 30).
According to what the parents of the victim students revealed in the police investigation, he was suspected of forcibly molesting high school student A for more than a year.

In addition, Ms. B, a middle school student, was allegedly sexually assaulted for seven months.
"There was a lot of physical contact.

He held her hand, hugged her, kissed her, and even said, 'Can you come to my room and sleep with me?

Ms. A was said to have made a face and actively expressed her rejection.
Ms. A's parents complained to Nam Hyun-hee about the male coach's sexual misconduct on two occasions, but no action was taken.

Mr. C said, "Miss A, who was coached by a male coach, raised the issue with her parents and demanded separation.

She then received lessons from Nam Hyun-hee.

However, after Jeon Cheong-jo came in January, she was entrusted with the male coach again.

In June, Ms. A's parents were furious, saying they would not let her go."
Nam Hyun-hee said she asked the coach about the allegations, but received a "no" response.

Instead, he said, "You can't believe everything they (the students) say," and defended the coach.

He told the student, "If anything happens next time, record it (the competition) and tell me immediately," but he allegedly didn't say anything else after that.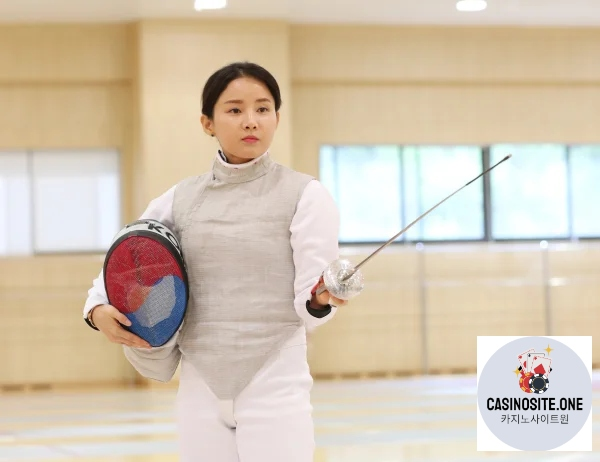 But on July 2, Nam's attitude changed dramatically.

On that day, the 61st National Men's and Women's Fencing Championships in Jecheon, Chungcheongbuk-do, was disrupted by allegations of detention and intimidation by Jeon Cheong-jo.

Police and emergency vehicles were called to the scene after Ms.

A collapsed after escaping from the confinement and intimidation in Jeon's vehicle.

Not only fencing officials, but also parents were present at the scene, and the suspicions that had been bubbling up for some time came to a head.

A police investigation was conducted, and a report was filed about the coach's alleged sexual misconduct.
The next day, Nam Hyun-hee contacted the student and said, "I'm sorry.

I checked with the coach and found out that it was true (sexual assault and molestation).

I think we should close the academy," she said. Nam fired the coach.

On the 4th, she held a parent meeting where Jeon Cheong-jo admitted, "It is true that (the coach) kissed and hugged the child and made more than 10 (inappropriate) attempts with the child.

"Nam Hyun-hee used to run a fencing club under his own name in Gangnam-gu, Seoul.

It is now closed. Reporter Lee Hyung-seok 바카라사이트
Nam remained silent until a police investigation was initiated following a complaint from a student.

Article 18 (4) (2) of the National Sports Promotion Act states, "Sports coaches, athletes, and other persons prescribed by the Ministry of Culture, Sports and Tourism shall immediately report to the Sports Ethics Center or an investigative agency if they become aware of or suspect human rights violations and sports irregularities in sports.

This includes operators of private academies.

If you suspect that you have been a victim of a sexual crime, you must immediately report it to the Sports Ethics Center or an investigative agency.
Nam Hyun-hee had not taken any proactive steps and had taken her coach's word for it, but after the scene was trashed and a police complaint was filed, she apparently decided she could no longer hide it.
A few days later, the coach made a drastic decision.

The police found the teenager's statement to be highly credible, but closed the investigation due to the death of the suspect, the coach.

We attempted to reach Nam by phone and left text messages, but did not hear back.